Ask a Question
Sparring · Posted on Oct 17 by Jared
If I spar weekly but it is usually against guys who have a longer reach than me (usually it is the same people every week, not a big number of us) what are some good techniques to do well against someone bigger/longer?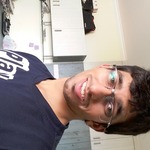 Sparring · Posted on Sep 22 by Mohamed Moosa
I was wondering how often do the professional fighters spar. Do they go hard every session . Coaches let me know how do you go about it with your team.