Ask a Question
Introduce yourself
Announcements · Posted on Jul 23 by Jock McDowell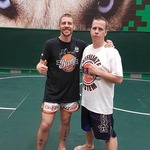 Jock McDowell on Jul 23
How about sharing a bit about yourself and build a bit of online BMT community! I'm relatively new to martial arts. I started Taekwon-Do in 2012 and I'm currently a blue belt in GTF style. I first got interested in BMT from Mike Dolce's program and podcast and then I took part in a seminar with Professor Ludwig in Regina, Saskatchewan this past June.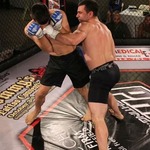 Bryan rossi on Jul 23
Hello guys! I just signed up with the BMT online courses today. I have been training since 2000 when i was 10 years old. I started off at a school that was taught by Mario Ramos who considered his style to be Vale Tudo. Trained there for a few years then stopped to play other sports(got into some trouble). Then in 2006 I walked into a small MMA academy in which Jorge Rivera was teaching out of. Received my blue belt in Brazilian Jiu-Jitsu in 2012 from Tim Burrill I am 2-2 in Amateur MMA on a 2 fight win streak. I am the HeadMMA/Striking coach for BattleCrew MMA in Webster MA. Thank you for giving me the opportunity to learn from you Dwayne! I look forward to this.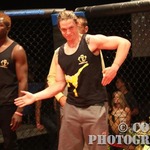 Joe miller on Jul 23
amateur fighter/super nerd. been following and studying Dr. Bang since I saw him knock out Kozo Takeda. Love the style he's created in his Alpha Male athletes and I'm extremely excited to learn all those tricky swing steps and funky touch-pull-return-whatchamajiggers lol. 8-6 muay thai 2-1 mma headed to Thailand for a year in september.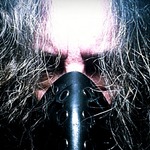 Jameson Fitzgerald on Jul 23
Hello Ninjas! I have been waiting for this system since he mentioned building affiliates on JRE. 10pjj ronin and huge fan of Muay Thai as my stand up foundation. 2 trips to thai land and now I get to add BMT to my arsenal. I look forward to growing this community and learning together. OSS!!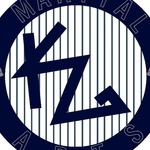 Kenneth Gomez on Jul 24
Hello, my name is Kenny. I just had a child so i haven't been able to get to the gym. Signed up for this to do at home, when I cant get to the gym. Looking forward to learning this system. I have done martial arts for a while, but always from the conventional stance. I will be going through this system southpaw and I feel like a beginner again. Excited about your number system, combos, switch stance footwork, and whatever else I may learn.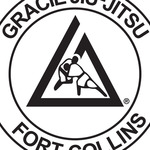 bucky barber on Jul 25
Hey Guys and Gals. We are the Barber Family in Fort Collins CO. I started training about 15 years ago in American Kenpo. I have gotten my wife and all of my 6 kids involved in the arts since the age of three. I took my training serious and went to black belt. Over time I became burnt out doing things that i felt in my heart were very ineffective. About 7 years ago I began to study Gracie Jiu-Jitsu which I love to this day!. My family opened a school creating a blended system of martial arts with striking and ground..We became a Certified Gracie School about three years ago..Even though we taught striking I again became very disillusioned with the striking arts feeling they were very ineffective in the real world.I focused all my energy on my Jiu-Jitsu. About 6 months ago we found Professor Ludwig. I was looking for a cross training place for my Daughter Maycee who is now just turned 17 and is pursuing a fight career . After the first day I knew I was in the presence of the best martial artist I had ever seen. The attention to detail and the ability to correct at the proper time in the proper way blew my mind. So technical and real. We have been with Professor for 5 months now and every day we are amazed at the level of training we are getting. My daughter is thriving in his class. I am no longer disillusioned about striking and have found a real art that applies to real situations. This is a huge piece to the self defense puzzle along with our ground techniques. The online stuff is of course just Icing on the cake as we see professor three times a week live! Thank you Professor! OSS
Raymond Gan on Jul 25
Hey. I'm really impressed with TJ Dillashaw's striking and at the time the only way to learn was to go to a BMT affiliate. I said in my head I wished Duane put all his stuff online for a fee and now low and behold. Really excited the first video had a lot of stuff in it. Excited for more.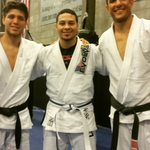 christian navarro on Jul 26
Hey guys. Im Chris. Ive been studying martial arts for almost 2 years now. I took karate when i was a child but wasn't what i really wanted. I currently train and instruct at evolve academy/soldierfit. Im also a memeber of the evolve academy fight team. Im a purple belt in are striking system and bjj and nogi white belt with a few stripes under master mike moses. Close to a blue belt. But not there yet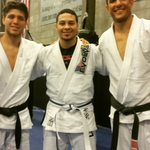 christian navarro on Jul 26
Excited to finslly get chsnce to learn some of Bangs awesome techniques and movements and add to my arsenal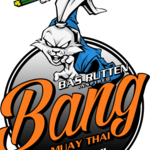 James Johnson on Jul 29
I'm Coach James I head coach at New path martial arts/BANG Muay Thai Joliet I am a blue belt bmt coach been with Professor Ludwig a bit over 2 years as an affiliate in the midwest. I have seen a lot of growth with the system and am so proud of Professor Duane and honored to be in the system he has worked hard to create my ninja is on another level OSSS! To all that have been a part and are new to the system your in a great community of martial art is with some great coaches available at official affiliates and the online academy it's all for you guys lets grind and get at this ninja work take this game to the highest levels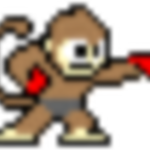 Alex Canders on Jul 29
Hi I am Alex, 10pjj brown and instructor of 10p Walnut Creek Ca. Have a Nidan in Kempo Karate and too many years on Wing Tsun and Escrima. Have been training off of the BMT core system for the last couple years and and hungry for more knowledge. I have goals of ranking and affiliation in the system. Thanks for expanding and opening your curriculum to us!
dan willoughby on Jul 30
I'm Dan, got into MMA a coupe of years back, had 2 amateur fights and then other priorities such as money and studies got in the way of training at my local gym. Still got a passion to learn martial arts so hoping this will allow me to stay sharp and learn some good fundamentals until i can return to full training. I was also stunned at Dillashaws performance in his first bout with Barao and have since been looking for a way to train the techniques he was using in the fight.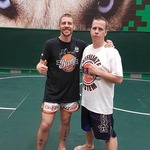 Jock McDowell on Aug 3
Okay, so I finished day 6, week 2 yesterday (I took today off as a rest day). Looking forward to starting week 3 tomorrow!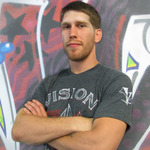 Jeremy pender on Aug 4
I'm Jeremy, I'm a professional MMA fighter from CIncinnati, OH. I've been training in MMA for about 9 years. I'm a purple belt in Brazilian Jiu Jitsu, and I'm a huge fan of Duane's style of kickboxing and the application it has in MMA. I use the Bang Muay Thai core system DVD's and when I saw the curriculum was being put online I had to sign up. I am an instructor at Vision MMA in Cincinnati, OH as well. Oss!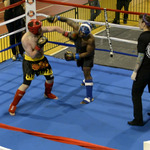 Ed Stahl on Aug 4
I'm Ed -- an amateur kickboxing fighter and a school owner in Charlotte, NC. I'm balancing the life of running a school and still trying to fight. (Also a normal 9-5!) I started my martial journey in Jeet Kune Do and am instructor under a few different people. I've competed twice in kickboxing and lost both times. Looking to really improve my technique, conditioning, and more so I can compete more! Oss!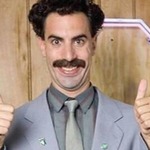 Sam Martin on Aug 10
Hey peeps! I'm Sam, a 41 year old life long martial artist from Melbourne, Australia. Most recently I was a trainer in the Crazy Monkey defence program for approx 4 years and ran a small school up until the end of March this year. I have also been doing jiu jitsu for about 5 years and after I have pretty much recovered from a stroke I had in May I decided to check out a new striking platform and I haven't been more impressed with a fighters development than TJ's under the instruction of Prof Duane. So here I am. Just looking to add some tools to the toolbox so to speak and check out a different view on the stand up game. Cheers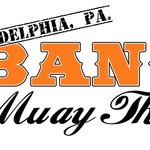 Chris Daukaus on Aug 11
What's up Ninjas! I'm Chris Daukaus, current professional MMA fighter and BMT instructor at Martinez BJJ in Philadelphia. We are currently the only official BANG Muay Thai Affiliate in the city and state of Pennsylvania.
sam tintz on Aug 13
Hey guys, my name is Sam and I have been practicing martial arts on and off for around 13 years now. I have a newborn and haven't been able to make it to the local gym so I am very excited to be participating here. Hopefully I can travel down to an affiliate gym in the next few months and get some hands on training. Thanks!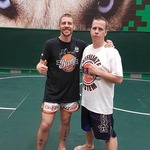 Jock McDowell on Aug 18
Great to see so many dedicated Martial Artists on here! Oss!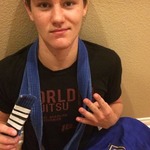 Wolfie Steel on Aug 31
Hi everyone. My name is WOLFIE STEEL and I live in Las Vegas. I am 17 y/o and I have been in serious training since I turned 13. I started old school TKD when I was 9. My goal is to be the best professional MMA fighter that I can be. I study Jiu-Jitsu where I am currently a 4 stripe Blue Belt under Professor Robert Drysdale. I have been striking since I was 9. I started old-school TKD at 9 and did that for 4 years during which I competed in Karate tournaments sparring about every other weekend. I got to study the BANG Curriculum for about 6 months through an affiliate and I really blossomed during that time. I am currently 8-1 in Muay Thai with 5 KOs. My one loss was a split decision in a 5 round fight. I compete in Jiu-Jitsu often at all the big tournaments. I train MMA at Xtreme Couture and will have my first Amateur MMA fight when I turn 18 in December of 2015. I really believe that TJ and others are proving that the style of striking BANG teaches is what works best. I don't have access to a BANG affiliate here in Las Vegas because there are none, so I'm very glad to join this site. Eventually, I hope to spend a lot of time in Denver learning from Master Splinter. I will post videos of my training logs on my athlete page on facebook. I would appreciate any of you giving a LIKE to my page. facebook.com/WolfieSteelFighter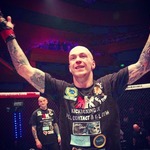 Tommy Mc cafferty on Sep 4
Great site,I'm Tommy mc cafferty,I'm currently fighting pro mma but I'm a former Iska world kickboxing champion,finding the details in the videos and the system excellent really enjoying going back to basics,I've been training in martial arts 23 years starting in shotokan karate then adding boxing and kickboxing,and in recent years Muay Thai and bjj alongside wrestling.keep up the good work
Gabe Calvento on Sep 7
Great resource here on BMT online curriculum. I am a an MMA coach to a few amateur fighters and have been teaching off the BMT system for a while now taking bits and pieces here and there of coaching knowledge. I still actively train in MMA, Muay Thai, BJJ, and wrestling. I look forward to progressing with everyone else on here =)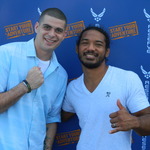 Brendon Diaz on Sep 20
Hello fellow ninjas! So excited to join the BMT community. I live in Houston, Texas and have been training and competing for 2 years. No affiliates in Houston but have been to a great seminar in Harker Heights, Texas. OOOOOOSSSSS!!!!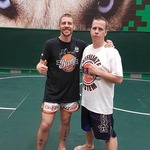 Jock McDowell on Sep 30
Love seeing so many Ninjas on here!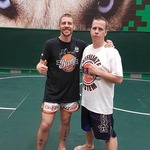 Jock McDowell on Nov 2
3 weeks until the Professor comes to Saskatoon! Finally, a city near by!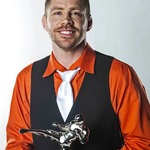 Duane Ludwig on Nov 2
See u soon Jock McDowell.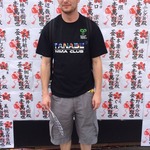 Joseph Kelley on Nov 11
Hello My name is Joe. Studied Uechi Ryu up until high school since then have been dabbling in different things from boxing, muay thai and MMA. Currently living in Osaka and training at stgBlows in Namba.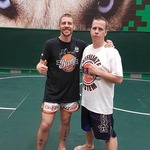 Jock McDowell on Nov 25
Thanks for the support Professor. It was great seeing you again.
Jon Harper on Dec 15
Hello ninjas. My name is Jon Harper, and I'm fighting out of Charlotte, NC :). I just started learning Bang Muay Thai this week. Been watching lots of boxing and muay thai videos from various instructors for the past few weeks and decided to focus all my efforts on learning Bang Muay Thai. Only other martial arts experience I have is jiu jitsu, both gi and nogi, and some wrestling. I train at Charlotte Jiu Jitsu Academy about 4 days a week and got my purple belt this past year. My biggest influence in BJJ is Marcelo Garcia, as I study his videos and online classes daily. Duane reminds me a lot of Marcelo as he has an integrated system that seems to have an intense focus on only the most important/effective techniques. I may or may not do an MMA fight as I'm 33 years old and probably shouldn't be getting knocked out any time soon. However, I don't plan to let my late start hinder my learning as I set my own work schedule and can essentially train as much as my body lets me. Anyways, it's so nice to find such a high level of online training. One question for you guys... I'm assuming that 16oz gloves is probably the most important to have. I'm thinking about getting a second set as 10oz gloves for pad work (... maybe even a third set of bag gloves if that's ideal). I'd love to get your advice and especially Duane's advice on the best glove set to get. Thanks for your time!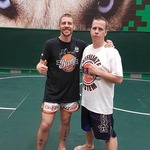 Jock McDowell on Jan 29
Okay, so I've fallen behind a bit, which is a bit discouraging. I find the written material the most helpful. I'm a visual learner so I have to see it and read it to understand it. For the bonus materials, I have to watch it a dozen times and write it down. Having said all that, I still love it.
McInniszp on Feb 5
Hello, My name is Zack McInnis and I train out of Performance Evolution in Lake Charles Louisiana under Josh Quayhagen. This system has drastically improved my striking!! THanks
McInniszp on Feb 5
Oh I meant to add that my gym recently became a BMT affiliate and the addition of this curriculum has made a world of difference for our fight team!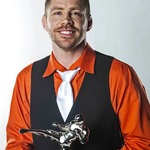 Duane Ludwig on Feb 11
Glad you Ninjas are liking the drills and information.
Jay Watkins on Feb 25
Greetings everyone! My name is Jay Watkins and I am the owner of Circle City Martial Arts & Fitness. We affiliated last week and our students already are stoked with the curriculum. Myself, and my head striking Coach Ronez McGrady, are very excited to part of this!!
John Sabo on Mar 10
Hello, my name is John Sabo... I'm from Indianapolis and currently residing just outside of St Louis. I've been a fan of Duane's since he rocked the bangs. I started training in Indianapolis about 7 years ago and I've continued to do so ever since. I just signed up and I'm excited to add some knowledge and drills to my current training. I've been a fight nerd since my uncle introduced me to a grainy bootlegged copy of UFC 1 and I was a Ninja Turtles and Van Damm geek before that. I currently do Jiu Jitsu with Kyle Watson out of his academy and I have a couple striking coaches that I'm lucky enough to get to train with regularly. Looking forward to upping my game!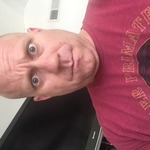 Lucas Gelin on Mar 19
Hi, my name is Luke Gelin in Santa Cruz, CA. I have been into martial arts my whole life (41 now). No aspirations for pro fighting I just enjoy the journey. I am currently stoked on BJJ and now BMT. I love the detail and enthusiasm. Thank you for providing this excellent content.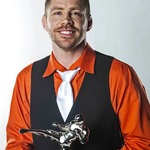 Duane Ludwig on Mar 24
Thanks for the info Ninjas, it's good to get some feedback on who's apart of the system!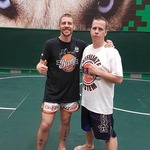 Jock McDowell on Jun 21
Okay, from the OG's, who is still out there? Still lovin the program.
Jay Watkins on Jun 21
Greetings Ninjas! Ronez McGrady here from Indianapolis. We are a new affiliation. Jay Watkins is owner of CCMAF (Circle City Martial Arts & Fitness)the 10thpj coach and I am the BMT Coach of his gym. I recently had the honor to meeting and training with Coach James of Joliet Illinois BMT. We are all improving and growing under the system and I look forward to meeting professor Ludwig in CO.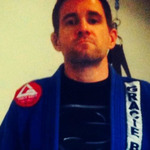 Brian Shepherd on Aug 11
Hi, my name is Brian from Las Vegas, Nevada. I've been training in martial arts since around 2010. With 4 young children and a hectic work & travel schedule, this system is a great way to improve as a martial artist.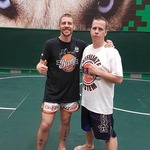 Jock McDowell on Aug 12
Welcome sir!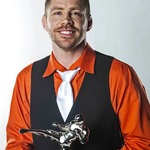 Duane Ludwig on Aug 13
Brian and the rest of you Grasshoppas, welcome! Hope to meet you all in the HQ someday.
Damien Whitehead on Aug 15
Hey guys my name is Damien...I know that I'm kind of late on the post...I just moved from South Florida to Atlanta to pursue my MMA career...trained under the BMT striking system down in Florida so when I moved I had to find it a way to continue my lessons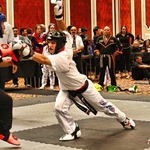 Joseph on Aug 28
Hey Everyone, My name is Joseph.. Im a 2nd Degree Black Belt in Kajukenpo in California but I'm also wanting to always be a student and learn things so BMT sounded like the next challenge for me. I can't wait to keep learning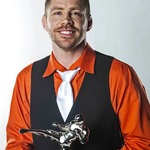 Duane Ludwig on Aug 28
Welcome Ninjas! Damien, which affiliate in Florida did you train at?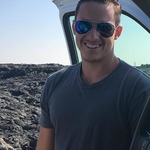 Cody on Sep 9
Aloha! My name is Cody Kramer and I'm from Hilo, HI. I started out with quo shu Kung fu at a young age. I have about 2 years experience in Muay Thai and actually just came back from Thailand which was an awesome experience. I am also a student of Philipino kali/eskrima and Jeet Kun Do. Just graduated with a bachelors in Environmental studies and I'm an avid surfer. Good to meet you all virtually and glad to be taught by a legend like professor Ludwig!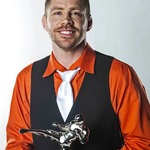 Duane Ludwig on Sep 9
Great info Cody, welcome Grasshoppa!
Damien Whitehead on Sep 10
I trained at RFLX training facility in Hollywood Florida under Coach John Clarke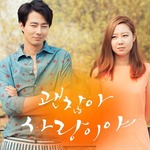 Jose Gutierrez on Sep 16
hello guys my name is Jose Gutierrez and my base martial art is muay thai however i am a huge martial arts nerd so i like studying about all martial arts. i have done some karate and some kickboxing however i am mostly a self taught guy however to continue to grow i open my mind to creativity as well as other things to understand movement and hopefully become better
NecessaryPayne on Sep 18
My name is Jeremy Payne, and I train with my wife Chelsey. I had two ammy mma fights in 2010 and was training at Pikes Peak Combat Sports while I was stationed with the US Army in CO Springs. I left for my 2nd deployment shortly after and was then accepted into a training program in North Carolina where I was not allowed to compete. We still trained, and then I got injured training and had lumbar and cervical spine damage and then had both of my feet surgically reconstructed. I stopped training jits (was a nogi only guy then), but was still working pads and bag drills to try and keep my hands. 4 years later, out of the military and living out west in Montrose CO, started training BJJ again and have since earned my blue belt. We are here, with no one besides my wife and I with any formal kickboxing training and we've been getting serious for the last two years. Realizing we need an upgrade, discovered that the worlds best striking coach has an online curriculum and we are very excited to be training in the BMT system now. We are about to move into week 8 and going back to the basics has been the best thing we've done. A lot of bad habits to correct, but the tune ups are already making a serious difference in our drills and sparring. Chelsey competed in Muay Thai of Colorado's last smoker and did well, as she will look to fight again soon. I am figuring out my plans, because I have a lot of fight left in me, and I'm a better grappler and striker than I was years ago, but I have several high risk permanent injuries. I'm embracing the coaching role, but will continue to train as hard as ever and we will see in time.
Matt Wallace on Sep 19
Great to have your here, Jeremy! Thank you for sacrifice for our country, sir, and congrats on continuing to fight for your martial arts journey! Badass job to you and Chelsey on the smoker and much future success to you guys! Looking forward to hearing more from you. OSU!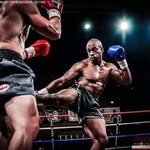 michael gordon on Oct 4
Hello All, my name is Mike and I have been studying martial arts for over 23 yeara now (muay thai/kickboxing for 20 of it) I am always trying to improve my ninja skills by studying with different coaches and by far this system is the best ive followed. I missed my chance at training under Mr Ludwig during his tenure in Sacramento so i signed up here. Im now in the Hampton Roads area ao if anyone is here, lets get together and train sometime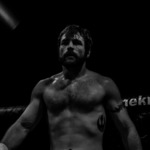 Randell the Vandal Kennedy on Oct 17
What up my ninjas!? I'm Randell Kennedy and I began training at 14 when my dad, who was an amateur boxer in his youth, taught me some basic boxing and took me to a few BJJ classes with his Army buddy who was a blue belt under Royce Gracie but it was too far to train regularly. I went on a Bruce Lee phase after that and trained Wing Chun at a local school through high school. Joined the Marines right after and got stationed in Hawaii where I got to start training BJJ regularly and got a black belt in the Marine Corps Martial Arts Program and trained some muay Thai from Bas Rutten, Duke Roufus, and other DVDs in my garage. I started formal muay Thai training when I moved back to Texas and took a trip to Fairtex Pattaya, Thailand in 2007. I started fighting and coaching shortly after. I began training the BMT system with a friend who has the core curriculum DVDs and I love it so I just signed up for the online program. I teach most of the striking classes at Infinite Dynasty Academy in Wylie, Texas. Looking forward to working with you guys, this site is a great tool for us to work together as a community of like minded martial artists.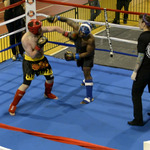 Ed Stahl on Aug 7
Good afternoon, my fellow ninjas! I'm Ed Stahl, Head Instructor at Metrolina Martial Arts in Concord, NC. I'm a Jeet Kune Do Instructor and also teach Filipino Kali. I've trained in Thai now for over 8 years under the lineage of Ajarn Chai. I've been a member of Bang Muay Thai's online academy for over 2 years now and love it. Hoping to get to HQ soon and meet the master! Oss!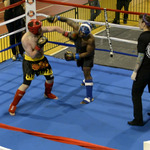 Ed Stahl on Aug 7
Good afternoon, my fellow ninjas! I'm Ed Stahl, Head Instructor at Metrolina Martial Arts in Concord, NC. I'm a Jeet Kune Do Instructor and also teach Filipino Kali. I've trained in Thai now for over 8 years under the lineage of Ajarn Chai. I've been a member of Bang Muay Thai's online academy for over 2 years now and love it. Hoping to get to HQ soon and meet the master! Oss!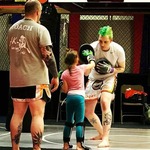 Ryder storm on Aug 7
Hey everyone. im ryder storm, ive began my path on martial arts at 18 training bjj with coach seth before he became a bmt coach and brought me into the system about a year agi. Ive been training BMT at ak49 since and i love the system and family i have now. My entire family trains with me now as well as tying into my career in mental health. Im very Excited to have the proffessor visit us here soon.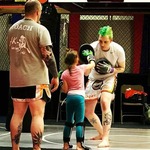 Ryder storm on Aug 7
Hey everyone. im ryder storm, ive began my path on martial arts at 18 training bjj with coach seth before he became a bmt coach and brought me into the system about a year agi. Ive been training BMT at ak49 since and i love the system and family i have now. My entire family trains with me now as well as tying into my career in mental health. Im very Excited to have the proffessor visit us here soon.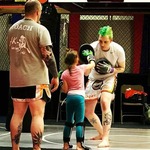 Ryder storm on Aug 7
Hey everyone. im ryder storm, ive began my path on martial arts at 18 training bjj with coach seth before he became a bmt coach and brought me into the system about a year agi. Ive been training BMT at ak49 since and i love the system and family i have now. My entire family trains with me now as well as tying into my career in mental health. Im very Excited to have the proffessor visit us here soon.
Gianluca on Aug 8
Hi all, my name is Gianluca, I say hello to all the members of the team. I've finished watching week 4 training and consider all the videos very well done. I have a question concerning the warm up to do before the technical training session. Have you got any suggestions ? Thankca