Ask a Question
getting a student ready for an MMA fight in 3 weeks
Strengh & Conditioning · Posted on Oct 24 by shai katz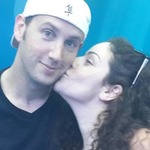 shai katz on Oct 24
Hello, today we got a call from bellator that royce gracie son oponent got injured for a fight in 3 weeks november 15th and they are looking for a new opponent. one of my guys really wanted the fight (its a weight class above him 170 insted of 155) so we took it. he is in pretty good shape but wasnt in camp for a fight. we got 3 weeks to get ready. in a short time like this i usually focus on fight specific cardio (pads, heavy bad, sprring and such..) and not waste time on running or s&c. i would love to get input from other coaches or experianced fighters on that. how do you prapare for a fight on short notice.
Matt Wallace on Oct 26
Seems like you are making the right decisions. Scenario/fight specific cardio is the way to go. I'd just be hesitant on letting him try to bulk up to hit that weight class without some guidance and nutrition so be careful there. Supposedly ruined GsP's digestive tract by doing that improperly. And I'd lean heavy on grappling/wrestling cardio, but that's a big "duh" as I'm sure you're on it 🤙🏻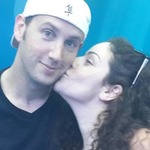 shai katz on Oct 26
we are not plannig on adding weight. he is 163 and the fight is at 170. w never add weight so close to a fight it will destroy his cardio.
Matt Wallace on Oct 29
Wasn't sure of your contract stipulations. Some athletic commissions won't sanction the fight unless the opponents are within 5 pounds of each other. Every state is different 🤙🏻 At 163 you can always over hydrate the day of 🤜🏻🤛🏻
Antonio Bridgeforth on Nov 15
How did you guys make out?