Ask a Question
High Kick flexibility
Techniques · Posted on Sep 8 by Jonathan Mcneil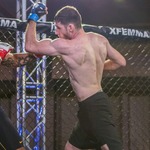 Jonathan Mcneil on Sep 8
Ive been consistently trying to get better at high kicks. I have never been flexible naturally in my hips, but I have been doing a ton of stretching to try to fix that. I try to throw as many high kicks as possible to try to be able to throw them.more freely. Do you guys think it would be more beneficial for me to just forget the high kicks and spend my time on things I actually am good at and perfecting that? Or is there anything else I can do to try to make these work for me? Thank you!
Antonio Bridgeforth on Sep 15
same here buddy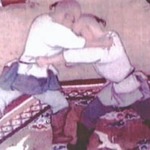 Waisale Gatasa on Sep 19
Hi Jonathan and Antonio, check out Eric Wong MMA, Hip Flexibility Solution (HFS). Its a paid product and worth it I think, if you want to improve high kick. There is also some free info that will help out also. I personally have improved a lot on kicking flexibility from the program
Antonio Bridgeforth on Sep 20
Thanks!